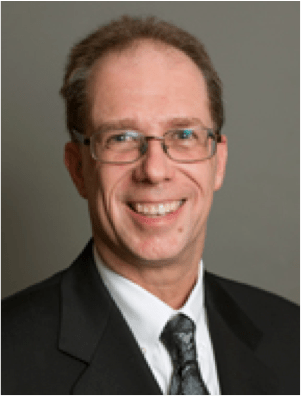 Co-leader
Samuel Weiss, PhD, is director of the Hotchkiss Brain Institute (HBI) and a professor in the Cumming School of Medicine's Departments of Cell Biology and Anatomy, and Physiology and Pharmacology at the University of Calgary. An Alberta Heritage Foundation for Medical Research Scientist, he received his bachelor's degree in biochemistry from McGill University and his doctoral degree in chemistry from the University of Calgary. He is the inaugural and continuing director of the HBI, whose mission is to translate innovative research and education into advances in neurological and mental health care. The HBI is now an internationally recognized research institute of 450 scientists and trainees, along with 300 professional staff.
In 1985 (Nature 371:717), together with Fritz Sladeczek, Weiss discovered the metabotropic glutamate receptor — now a major target for pharmaceutical research and development for neurological disease therapies. In 1992 (Science 255:1707), Weiss discovered neural stem cells in the brains of adult mammals. The groundbreaking discovery that dispelled dogmas that the brain cannot regenerate has led to new approaches for brain cell replacement and repair. Weiss's current research focuses on transformed brain stem cells that give rise to malignant gliomas. It is hoped that studies of the comparative distinctions of neural and glioma stem cells will shed new light on how to treat the currently untreatable malignant gliomas. Weiss' discovery of adult neural stem cells earned him one of the world's most prestigious medical science awards, a Gairdner International Award in 2008. He was elected a fellow of the Royal Society of Canada in 2009 and a fellow of the Canadian Academy of Health Sciences in 2014.
Weiss has authored over 100 publications, holds over 20 patents in the neural stem cell field, and has founded three biotechnology companies in this area. He sits on numerous national and international peer review committees. Weiss currently chairs the international scientific advisory boards of the NeuroDevNet Network of Centres of Excellence (UBC) and the University Health Network (Toronto), and is a member of the board of directors of Brain Canada and the Ontario Institute for Cancer Research.