Stand Up to Cancer Canada-Lustgarten Foundation-Pancreatic Cancer Canada PASS Convergence Dream Team: PASS-01-Pancreatic Adenocarcinoma Signature Stratification for Treatment-01
Team Leaders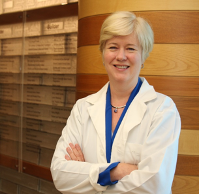 Jennifer J. Knox, MD
University Health Network
Leader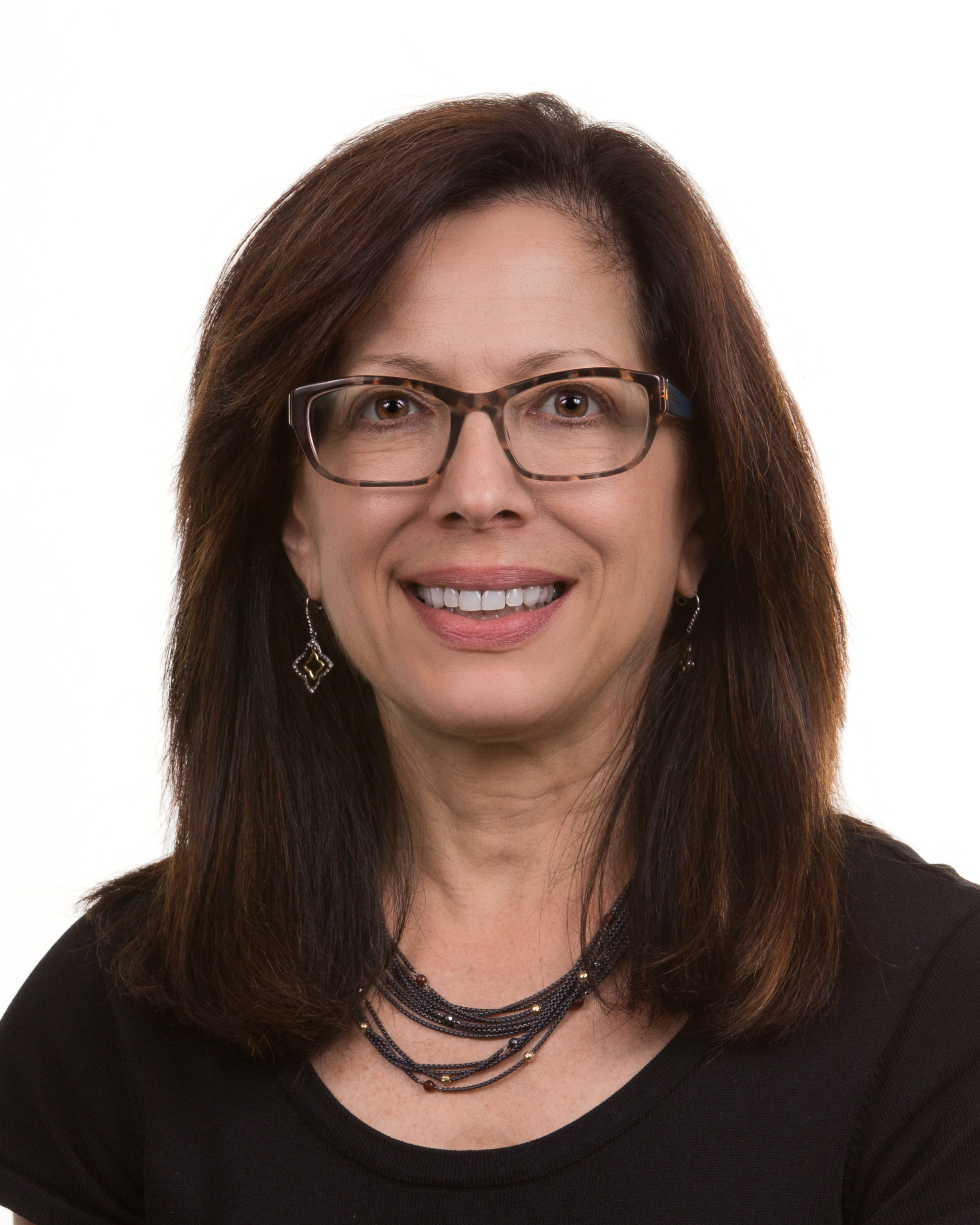 Elizabeth M. Jaffee, MD
Johns Hopkins University
Co-leader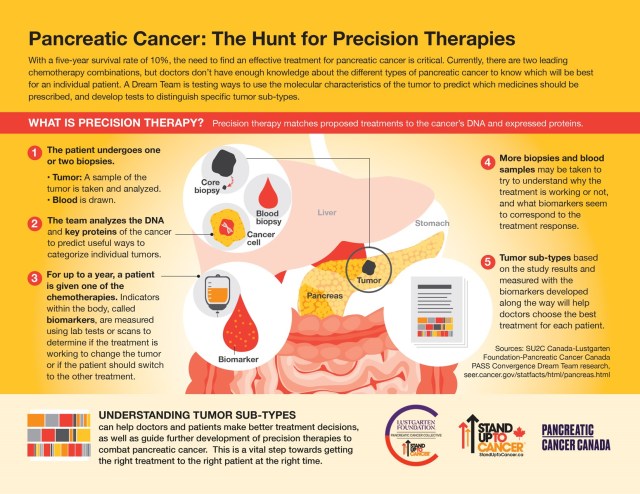 Overview:
With a five-year survival rate of 10%, the need to find an effective treatment for pancreatic cancer is critical. Currently, there are two leading chemotherapy combinations, but doctors don't have enough knowledge about the different types of pancreatic cancer to know which will be best for an individual patient. This Dream Team is testing ways to use the molecular characteristics of the tumor to predict which medicines should be prescribed preferentially and develop tests to distinguish specific tumor sub-types.
This team is carrying out a randomized phase II clinical trial of FOLFIRINOX compared to gemcitabine/ nab-paclitaxel as first line treatment in metastatic pancreatic ductal adenocarcinoma. Both are current standards of care for stage IV pancreatic cancer; FOLFIRINOX is a combination of four chemotherapies and the gemcitabine/ nab-paclitaxel is a nanoparticle-fused combination of chemotherapies that received FDA approval based in part on the work of the 2009 SU2C Pancreatic Dream Team. In addition to comparing the two treatments, the team plans on developing robust biomarker discovery and validation strategies to create tools that can be used in the clinic to predict early which treatment a patient will best respond to and what may be best avoided.
Team Roster
Jennifer J. Knox, MD
University Health Network
Leader
Elizabeth M. Jaffee, MD
Johns Hopkins University
Co-leader
Andrew Aguirre, MD, PHD
Dana-Farber Cancer Institute
Principal Investigator
Steven Gallinger, MD
Ontario Institute for Cancer Research
Principal Investigator
Brian Wolpin, MD, PHD
Dana-Farber Cancer Institute
Principal Investigator
Kenneth Yu, MD
Memorial Sloan Kettering Cancer Center
Principal Investigator
Ingrid Bryan
Advocate
Anna Dodd
University Health Network
Project Manager
Publications
Links to publications will be posted when they are available.